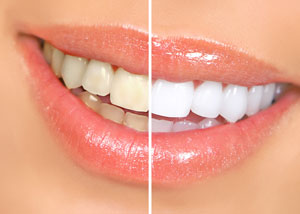 It's always a great day at Discover Dental in NE Calgary – especially when a patient has completed their Invisalign® treatment.  After a series of months of wear – there's nothing better than being told your Orthodontic Treatment is complete – no more wearing aligners.  But imagine how disappointing it would be to discover that your new straight teeth have decay!  Taking care of your dental health should continue during orthodontic treatment.
Do You Still Need Your Teeth Cleaned During Invisalign®?
Invisalign® Clear Removable Aligners really are a great orthodontic system that teenagers and adults turn to for a beautiful healthy smile.  The fact that they are removable is a huge bonus for orthodontic patients – as eating your favorite food can continue throughout treatment.  The hype around the convenience of Invisalign® may however dilute the message of having to still maintain regular dental care during ortho.  Just because aligners can be removed and brushing and flossing remains a normal practice doesn't mean you get to skip your regular cleanings with your dental team.  Wearing any sort of oral appliance increases the production of bacteria and plaque – making your teeth more susceptible to cavities.  Maintaining routine cleanings will not only keep your teeth dazzling white, it will also remove deposits of plaque and help keep your smile cavity free.
Cleaning Your Invisalign® Aligners
Just like teeth are covered with oral bacteria – so are your aligners.  Taking them out to clean them is essential to the health of your teeth and the condition of the aligners.  If they smell a little funky it is usually an indication that they are in need of some TLC – so if you're using the Invisalign® cleaning system don't forget to clean your trays on a regular basis – just fifteen minutes in the container with some crystals and your aligners look good as new.  Your Calgary Dentist may have given you specific instructions on how to care for your Invisalign® Aligners – following these directions will ensure that your aligners are clean and kept in good condition.  If you aligners are clean – your teeth are going to have less exposure to food particles – decreasing your risk of dental decay.
Interested in straightening your teeth with Invisalign® or need more information on caring for your aligners – contact the team at Discover Dental today 403.285.0222
All procedures performed by General Dentists